Height Adjustable Stretchers
Due to popular demand, Chiltern Invadex has added a range of height adjustable stretchers to the bathing range. Each is height adjustable via a handset and is available with cot sides for added security.
Two models are available, each with adult and paediatric size options. All boast a reliable electric motor and a 3 year manufacturers warranty.
The IDPRS03 and IDPRS04 provide a comfortable PVC coated canvas base with drainage holes and have a safe working load of upto 23st (150kg).
The bench has a bathing area which is 600mm wide. The IDPRS03 is 1800mm long, whilst the IDPRS04 is 1400mm long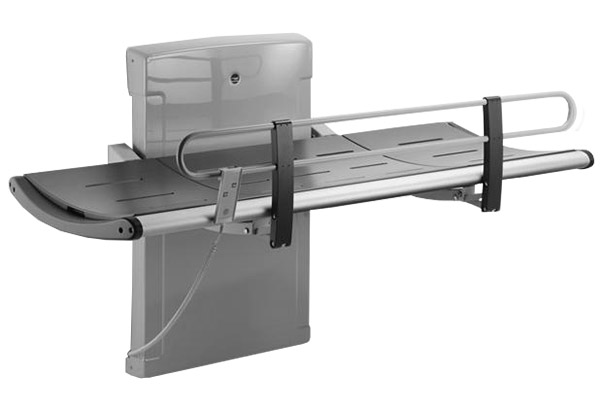 The IDPRS10 and IDPRS11 provide a sturdy curved bathing surface with a safe working load of upto 31st (200kg).
Both have a bathing area which is 700mm wide. It is available in adult and paediatric sizes. The IDPRS10 has an internal bathing area which is 1800mm long, whilst the IDPRS11 is 1300mm long.
For full details please click here to see the product brochure.
"I have recently had a shower room installation by your company and I now write to praise the installers. They have done a cracking job, the tiling is excellent. They were kind, courteous and kept us informed what was happening. They are both a real asset to your company"
M K, Bicester